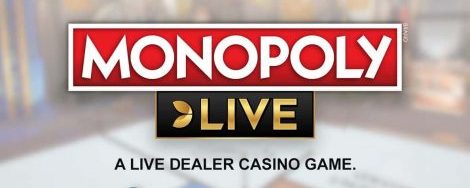 Monopoly Live is a special live casino game show based on one of the most popular modern board games. Monopoly Live combines excitement and suspense to create the world-leading money wheel game which adds unique Monopoly game elements. A perfect mix of live action and reality to redefine your Live Casino experience at Casino Mauritius and the chance of huge wins!
There are three fun-tastic variants of Monopoly Live waiting for you at Genesis Casino!
Monopoly Live
Monopoly Live is obviously a new take on this iconic board game. It is very easy to play; All you have to do is predict the segment where the super-sized, vertically mounted wheel is going to stop after a live game host spins it, while the virtual Mr. Monopoly sits alongside ready to bring the action.
The Money Wheel Game
So quick and simple! You must bet on the number that you think the wheel will stop at: 1, 2, 5, 10, '2 ROLLS' or '4 ROLLS'. If you bet on the correct number you win a corresponding payout. Doesn't that sound like an easy way to fill your pockets. 
3D Bonus Round
If you manage to place winning bets on '2 ROLLS' and '4 ROLLS' in the money wheel game, you can qualify for the Bonus game! When the Bonus game is activated, you can join Mr. Monopoly as he enters his virtual reality 3D Monopoly world and collects prizes, multipliers and more.
Enter the virtual reality of Mr. Monopoly from the comfort of your own home. You are moments away from a new and unique form of Live Casino entertainment. Simply click on the Live Casino section at Casino Mauritius and this will take you directly to Genesis Casino where all these amazing Live Casino games are just waiting for you.