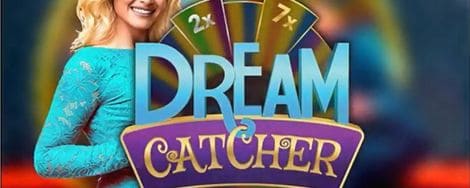 Dream Catcher Live combines all the simplicity and fun of land-based casino Money Wheels with the Live Casino world. You can fully immerse yourself into this stunning game which involves a live dealer, real-time camera view and synchronised sound effects to give you a real casino experience! All you have to do is bet on the number you think the wheel will stop at and that's it. If you guess correctly, you'll win amazing payouts. So what are you waiting for? Play Dream Catcher Live at Casino Mauritius now.
The live dealer spins the wheel and interacts with you throughout the whole game. The numbers on the wheel are 1, 2, 5, 10, 20 or 40. If you bet on the correct number you win the corresponding payout.
Bonus Alert! The 2x or 7x bonus spin multiplier segments offer the potential for super-sized payouts.
If you're new to the Live Casino world and want an easy-to-play easy-to-pay game to get you started, or if you're a seasoned player that's ready for a more calm setting, then Dream Catcher Live is perfect for you!