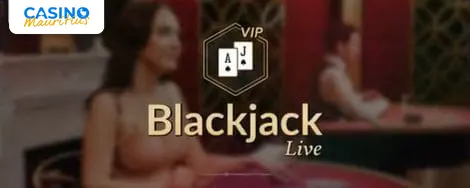 Live Blackjack VIP A is another classic but faster-paced variant of Live Blackjack from Casino Classic. You'll be taken to an authentic VIP casino experience with a polite dealer named Beata, a dimly lit room, soft music and you may even hear chatter from other tables. Live Blackjack A is filled with special bonus features that will allow you to hit the biggest wins. 
The blackjack table fills the full screen making great use of your screen, whether on desktop or mobile. The rules themselves are smooth and easy to follow.
You will be presented  with three betting boxes and you choose how many you would like to place bets on and to what value. As each box is a new bet you can play high in one and low in another, it's completely up to you.
If you're a Blackjack veteran and find the standard play a little slow, there is always the Fast Play option in the menu which increases the speed at which cards are dealt and removed from the table.
There is also a Rebet button which allows you to place the same bet as your previous round rather than having to place a bet on each of the three betting boxes again manually.
Live Blackjack VIP A offers an instant 3:2 payout if you manage to hit the ultimate winning hand which is known as Blackjack, so you've got plenty of opportunities to win big. Start placing bets now at Casino Mauritius.